I believe California is largely renowned as a film and technology powerhouse, but less is known about its traditional crafts culture. Artists of various mediums, including blacksmiths, live and operate throughout the state, with Los Angeles, San Francisco, and Sacramento serving as creative economic centers. 
For decades, blacksmithing has been a part of California's history. Pioneers migrating to and establishing in California would have relied on blacksmiths for daily necessities in a Wild West state.
As the blacksmith industry expands as a trade, the demand for Blacksmithing classes in California increases. Several organizations have created blacksmithing programs for interested students, offering basic and intermediate courses.
Top 10 Blacksmithing Classes In California
---
01. Adams Forge
Adam's Forge has been promoting blacksmithing in Los Angeles by providing a safe and friendly workspace for individuals of all ethnicities, races, and faiths, regardless of age, gender identity, economic or social background, and formal or informal education. Anyone may study and practice this craft at Adam's Forge. 
What do they provide in classes?
You will learn about; 
Introduction to blacksmithing
Blacksmithing Fundamentals
Discovery Class
The Open Forge
What do students say about classes?
There are great instructors, and it is always a well-spent time in class and would recommend this to anyone interested in learning something new in blacksmithing. It's a fun class, with good instruction, and has all the materials needed. // Classes In Texas //
Pros
The Instructors are adequately qualified.
Students are highly involved in the experimental process.
Cons
02. The Antique Gas & Steam Engine Museum
The Antique Gas & Steam Engine Museum offers classes. One of the most remarkable educational opportunities at the museum is the bring-your-own-sled-hammer blacksmithing sessions for adults and children aged 10 and above.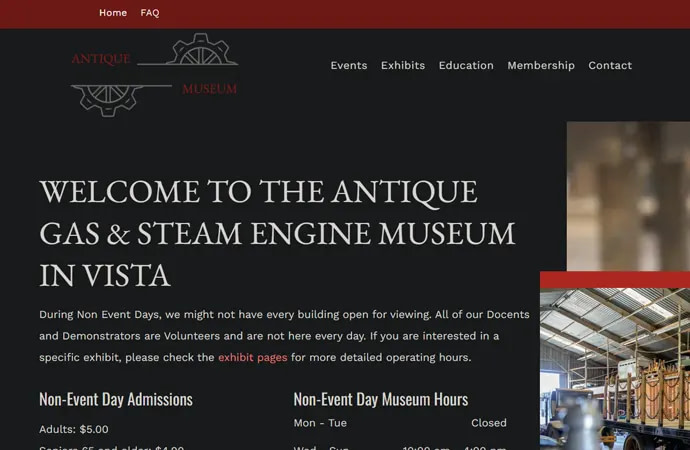 What do they provide in classes?
Students will learn how to fire and use a coal forge to heat metal and forge, bend, and twist metal into desired forms using hammers and other tools. Students will complete three activities every month, beginning with their first pair of blacksmith tongs.
What do students say about classes?
It's a great experience. The instructors are knowledgeable and attentive as they bring you through the project step by step. They are highly concerned about safety. // Classes In Bay Area //
Pros
The small class size and low student-to-teacher ratio guarantee that you receive plenty of guidance as you learn.
Cons
No-shows will not be refunded.
03. Sentinel Forge
Education was a key element of the museum blacksmithing experience. In 2017, we began offering blacksmithing lessons at our store with this in mind. These classes cover everything from the fundamentals to intermediate and advanced parts of the craft.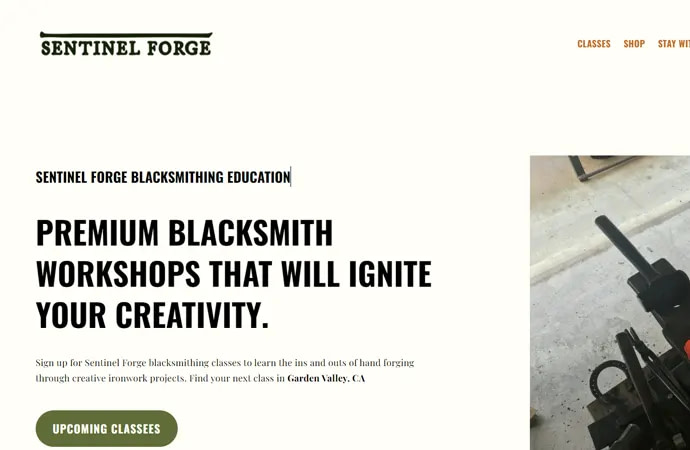 What do they provide in classes?
Basic blacksmithing class.
Weeknight discovers a blacksmithing class.
Weeknight forges a survival fire steel class.
Viking-style knife forging advanced class.
Tongs and tools advanced the blacksmithing class.
What do students say about classes?
It was a lot of fun and well worth the time and money. If you don't understand it, don't worry since it's really well explained, not too fast-paced, and everyone gets individual time with the instructor. I built several fantastic objects and learned the fundamentals of metal crafting. // Classes In New Jersey //
Pros
Quality learning time is spent with the instructors.
Lesson schedules are well-planned.
Cons
04. The Crucible
On January 15, 1999, The Crucible initially opened its doors. We are the biggest nonprofit industrial arts education institution in the United States. 
We are devoted to meeting everyone where they are, inviting various viewpoints, and utilizing art to foster creativity, personal change, and local economic growth.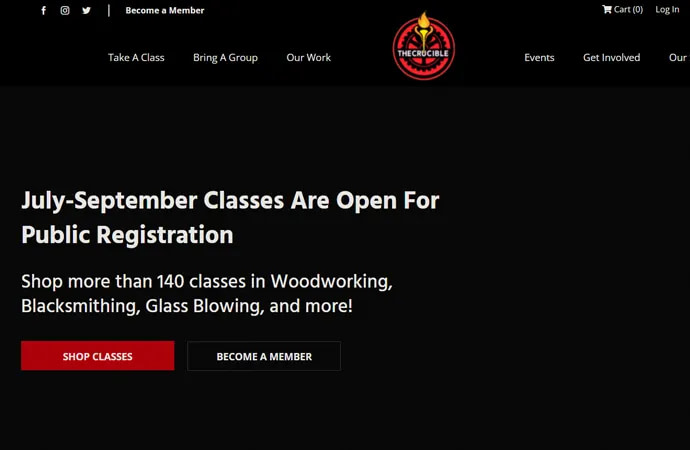 What do they provide in classes?
Learn how to forge steel and shape it using a hammer, anvil, and chisel. Crucible blacksmithing classes teach the smithing processes, including drawing, shrinking, bending, upsetting, and punching so that you may create your items.
Power hammering, bladesmith, forge welding, and decorative ironwork are all covered in advanced training.
What do students say about classes?
There are excellent lessons in a creative and secure environment. There were samples of all of the projects, each at a different level. Completely hands-on. // Classes In NYC //
Pros
The classes inspire creative exploration and expression through blacksmithing.
The lessons are socially engaging.
Cons
Not cheap.
05. California Blacksmith Association (CBA)
CBA was founded in 1977 by 17 California blacksmiths and has grown to a vibrant association of over 650 blacksmiths and enthusiasts. We are a varied collection of men and women that share a passion for metal. 
Our nonprofit volunteer group is devoted to preserving blacksmithing's art, craft, and legacy. CBA accepts all levels of blacksmithing enthusiasts, from beginners to experts.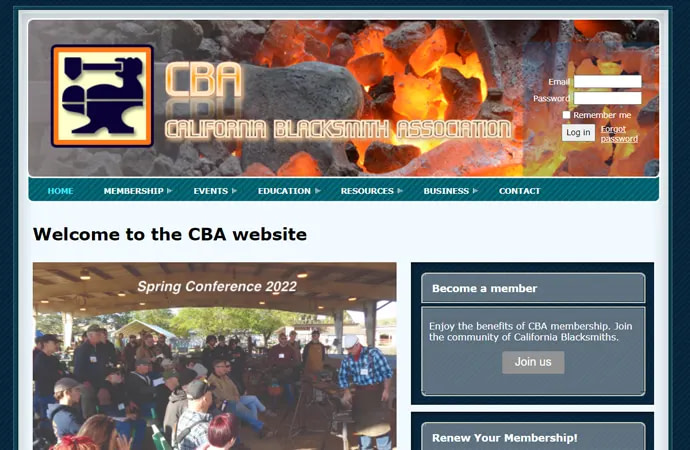 What do they provide in classes?
 Forge Workshops are low-cost workshops offered by the CBA. These are low-cost courses where the fee generally covers the cost of materials. Workshops are often held at a member's store and offered at museums or other public facilities.
What do students say about classes?
There is an excellent venue for learning blacksmithing and other metalworking techniques. // Classes In Vermont //
Pros
CBA's principal mission as a nonprofit educational organization is fulfilled by sponsoring a variety of continuous blacksmithing workshops.
Cons
Lessons are held when they have scheduled workshops.
06. Grizzly Iron, Inc.
Grizzly Iron, Inc. is a family-operated business, with Rodger and son Jason working to design, fabricate, and install high-quality ironwork at the client's request. 
Many of the blacksmithing and design duties are performed by Rodger, while Jason works with clients from design to installation.
Grizzly Iron, Inc. continues to improve and expand into one of the largest blacksmith businesses.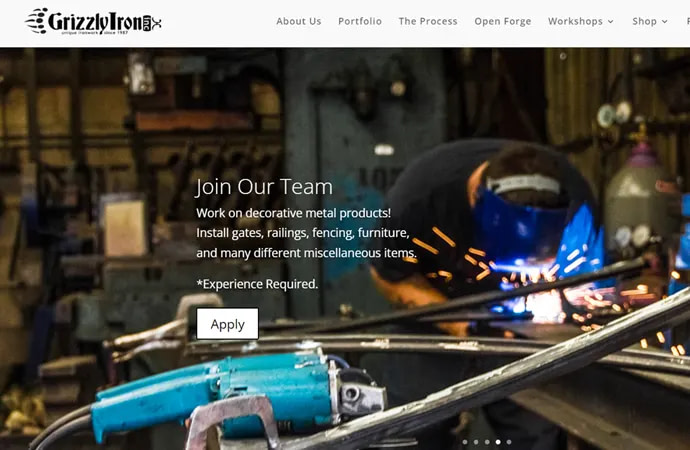 What do they provide in classes?
You will learn about;
Open Forge.
Blacksmithing.
Bladesmithing.
Copper.
Damascus.
Fabrication.
What do students say about classes?
All equipment is provided, as is excellent teaching, and you will leave with something you forged yourself. // Classes In Ohio //
Pros
There are excellent courses in a creative and secure environment. 
It's a completely hands-on learning activity.
Cons
07. Lawless Forge
One weekend, friends started forging knives out of railroad spikes. The most exhilarating bonding experience imaginable resulted in the birth of Lawless Forge. 
At Lawless Forge, we bring people together through blacksmithing activities. Anyone of any age or background is welcome to step into a blacksmith's unique and thrilling shoes.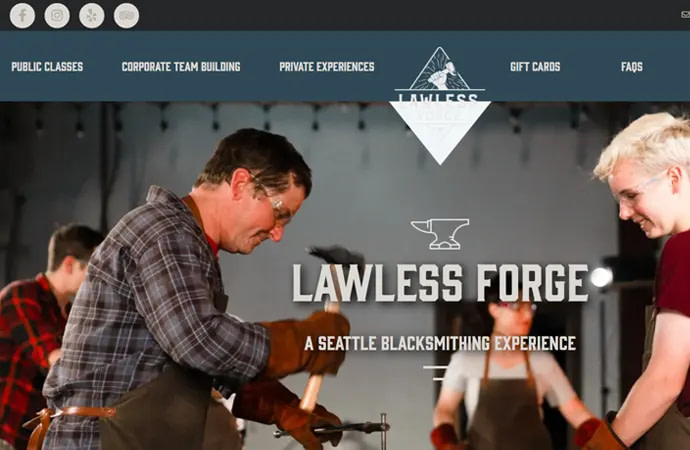 What do they provide in classes?
You get to pick whatever forging experience you want. Either:
Damascus Steel Ring.
Bottle Opener.
Horseshoe Knife.
Blacksmith Mastery: Fundamentals.
What do students say about classes?
There is a focus on detail and safety. It's a lot of fun.
Pros
The curricula are designed to be accessible to people with a wide range of physical disabilities.
Cons
08. Forged Axes
In 2015, James Austin learned to forge this ax from the highly talented Mattias Helje in Sweden. He confidently grasped both the short poll and the ax body together with a pair of tongs and tacked the forge weld in a coke fire, which I also employ. 
I enjoy learning more about the many approaches used by traditional blacksmiths and other craftspeople to tackle challenges in simple and elegant ways.
What do they provide in classes?
You get to learn about:
Basic Bladesmithing.
Forge welding Norwegian-style laminated blades
Private student instruction
What do students say about classes?
It is a great place for blacksmithing instruction. The instructors are incredibly kind and patient.
Pros
Through blacksmithing, the workshops encourage creative discovery and expression.
Cons
Because it is a small facility, it can only accommodate fewer students.
09. McLellan Blacksmithing
McLellan Blacksmithing first opened its doors in June 1977. Originally a "traditional" blacksmithing shop with a strong emphasis on horseshoeing. 
McLellan Blacksmithing offers broad-spectrum metal services for the builder, designer, or homeowner, from light structural to house jewels.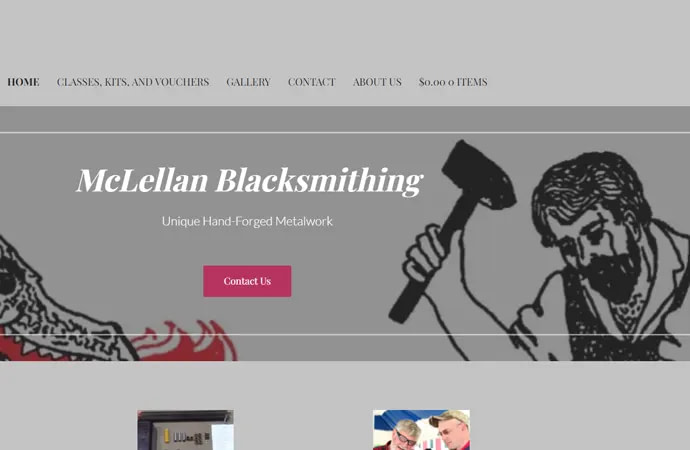 What do they provide in classes?
You get to learn on:
Basic tong and advanced tong forging.
Make baskets for fire tool handles.
Forge bear heads.
Make a bending lock.
Forge and make blades.
What do students say about classes?
We got the best learning experience and left with some amazing forged items.
Pros
The lessons are socially engaging.
Cons
10. Maketory
Maketory is a collaborative space for innovators.  The unique facility in the area combines standard coworking spaces with an industrial makers space that includes a woodshop, metal shop, welding room, blacksmith shop, and a prototype and assembly area. 
Maketory also provides a unique mix of public classes for beginners and professionals.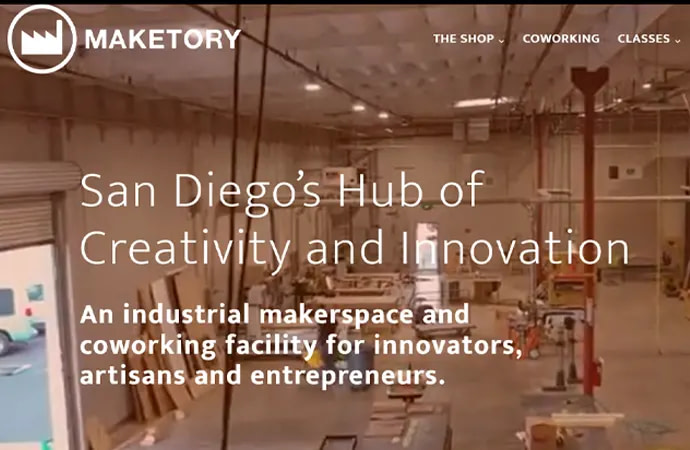 What do they provide in classes?
Intro to blacksmithing.
Bladesmithing.
What do students say about classes?
It is a fantastic experience. I would strongly advise taking a lesson here.
Pros
The instructors are well-qualified.
Students have an active role in the experimental process.
Cons
Conclusion
---
The classes offered by Blacksmithing Academy have had a profound impact on the students who have taken them. The opportunity to learn hands-on and practical skills has helped many students find a sense of direction and purpose in their lives.
They have turned their passions into a source of income, which has helped alleviate some of the financial pressures.
The classes have also helped strengthen the social bonds among the students, who have come together to share and learn their experiences and knowledge. 
You May Also Like